Lehigh Valley Section of the American Society of Mechanical Engineers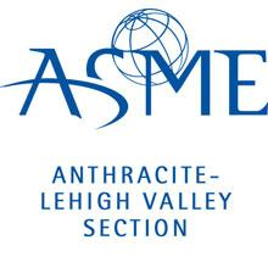 The Anthracite-Lehigh Valley Section of ASME coordinates stimulating monthly programming for our membership, including plant tours, technical speakers, and social activities. Our section, one of the most expansive in the northeast, has more than 700 members in 16 counties stretching from Pennsylvania's northern New York State border westward to Bradford County, to the southern borders of Lehigh and Berks Counties, and from Warren County, N.J., westward to the end of Berks County.
Again this year, our section has teamed up with Reading Area Community College and the Greater Reading Chamber Alliance to sponsor and coordinate the Dream Big event to promote STEM career fields in Reading. During Engineers Week 2019, we will screen the movie Dream Big: Engineering Our World, narrated by Jeff Bridges, in IMAX 3D for more than 1,000 middle school students. After the film, students will see STEM related demonstrations from local businesses and organizations, including ASME, all at no cost to school districts in Berks County.
From July 2018 to date, our section has facilitated presentations on Virtual Reality Applications in Engineering, Context Capture for Power Plant Applications, Grundfos iSolutions for pumping technology and Understanding Combined Heat and Power. After the Dream Big Event, we will co-sponsor ASME Student Presentation Day, hosted by Wilkes University to showcase college level engineering projects.
Find out more by visiting our ASME community page or contacting our Section Officers.
---